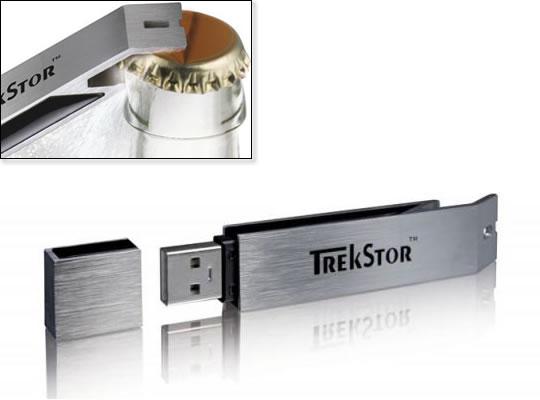 This is not the first USB bottle opener available, last year this 1GB model from Popdrive was released. But the advantage with the new stylish combo from TrekStor is that it's available in sizes ranging from 1GB up to 16GB.
The German TrekStor USB drive bottle opener features a brushed aluminum finish and data transfer speeds of 25 MB/s (read) and 12 MB/s (write). It's compatible with Windows 2000, XP, Vista, Mac OS X and Linux from Kernel 2.6.x.
The price will range from 6.99 EUR for the 1GB model, up to 49.99 EUR for the 16GB version, when it's released next month.
I'd like to add since its for bottle openings its must be as strong as rock!
via geekalerts